This waiver is intended for use at public events where each participant pays to play. If you are attending a private event, consult with the organizer for the link to register directly to their event. It's in their confirmation email.

If you are attending a private event that someone else has organized, please do not use this waiver as it's difficult to match your name to the event your attending and could result in you needing to re-do an online waiver, fill out a paper waiver at the event, or disqualification from play.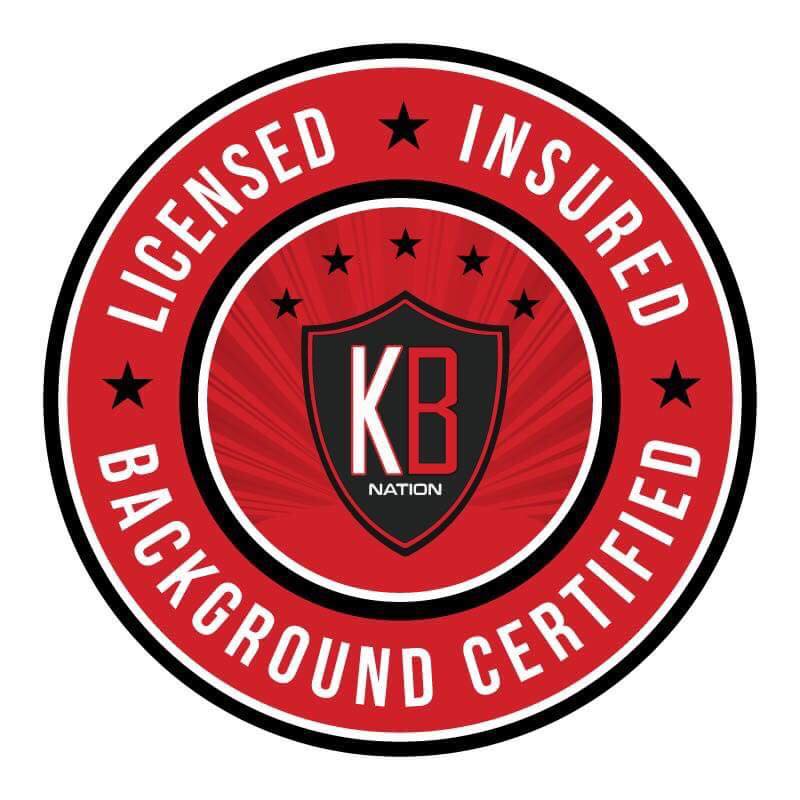 Although we take every measure to ensure complete safety, there are risks involved with this activity, especially when participants don't follow our safety guidelines. The excitement sometimes can overcome common sense.

Rest assured that we strive for zero incidents and complete satisfaction and will always have one of our event coordinators at every event to ensure participants are following our safety guidelines so that we can try to eliminate the risks.

In order for us to be insured, we need to have waivers signed so to be sure you are aware and understand that there are risks.
Read our waiver:

In consideration of being permitted by Knockerball Birmingham LLC, hereby referred to as Knockerball to participate in its activities and to use its equipment and facilities (Knockerball Activities) to the fullest extent allowed by law, I hereby agree to fully release, defend, indemnify and hold harmless Knockerball its/their agents, employees, volunteers, owners, managers, members, shareholders, directors, partners, manufacturers, participants, lessors, franchisors, affiliates, parent companies, subsidiaries, suppliers, related and affiliated entities, successors and assigns, including but not limited to KB Games LLC, an Illinois limited liability company, and all other participants in Knockerball Activities (collectively, RELEASED PARTIES) on behalf of myself, my spouse, my minor children, wards, relatives or other persons under my care, and/or other persons brought with me to participate in Knockerball Activities (persons under my care) and my parents, next of kin, my heirs, assigns, personal representatives and estate (collectively RELEASING PARTIES).

To the fullest extent allowed by law, I, on my own behalf and on behalf of the RELEASING PARTIES release the RELEASED PARTIES from any claim brought against any or all of the RELEASED PARTIES by me or by any of the RELEASING PARTIES and I agree to defend, indemnify and hold harmless the RELEASED PARTIES for all costs and expenses, including but not limited to all legal fees incurred by the RELEASED PARTIES in defending any claim brought against any or all of the RELEASED PARTIES by me or by any of the RELEASING PARTIES arising out of my use, or the use of any of the Releasing Parties, of Knockerball equipment or arising out of my participation or the participation of any of the RELEASING PARTIES in Knockerball Activities and further agree to pay the full amount of any judgment, award or verdict that might be entered against any of the RELEASED PARTIES and/or in favor of any or all of the RELEASING PARTIES.

I understand and acknowledge that participation in Knockerball Activities and/or use of Knockerball equipment entails known and unknown risks that could result in physical or emotional injury, paralysis, death, or damage to myself or to other persons or to property. I fully understand that the risks inherent in engaging in Knockerball Activities cannot be fully eliminated without compromising the essential qualities of the activity associated with Knockerball Activities.

These risks of engaging in Knockerball Activities include, without limitation, the risk of cuts and bruises, and far more serious risk of injury, paralysis or death including without limitation the following: participants sometimes bump into each other or to objects in or near the area of play, sprain or break wrists and ankles, and can suffer debilitating permanent injuries, including partial or complete paralysis, head and brain injury and death. Serious injury and death can occur to those standing and observing Knockerball Activities. Traveling to and from Knockerball Activities locations raises the possibility of accidents. Multiple Knockerball players playing at the same time can create a rebound effect and increase the risk of serious injury or death. Flipping and/or running and/or bouncing off other participants or other objects are dangerous and can cause serious injury or death and must be done at the participant's own risk. Spectators who are not participating directly in Knockerball Activities can cause or contribute to incidents or accidents and serious personal injury or death. I acknowledge that I, or my minor child, ward, spouse, or other persons under my care could require substantial medical assistance at significant expense to me or to others responsible for medical care and treatment of me or my child, ward, spouse, or other persons under my care.

I acknowledge that Employees of Knockerball (Employees or Agents or Volunteers) cannot ensure or guarantee my safety or the safety of any participant in Knockerball Activities. Employees or Agents or Volunteers may be unaware of a participant's fitness or ability. Further, some participants may not heed the safety precautions provided to all participants. Further, equipment may become loose, out of adjustment, or malfunction and that may not be known or observed by Employees or Agents or Volunteers prior to the occurrence of an injury or death. There is also the risk that Employees or Agents or Volunteers may not observe behavior of participant(s) that increases the risk of injury or death to the participant(s) or to others, including me, my minor child, ward or other persons under my care. I acknowledge and understand that engaging in Knockerball Activities is strenuous and may not be appropriate for all participants. This Release, Assumption of Risk and Indemnity and Hold Harmless agreement, to the fullest extent permitted by law, shall include without limitation claims arising out of allegations of negligent, willful and wanton and/or reckless acts or omissions by Knockerball and/or its Employees or Agents or Volunteers or participants or spectators including without limitation allegations of inadequate supervision by Employees or Agents or Volunteers.

I expressly agree to abide by all temporary regulations issued by state, local, or federal authorities relative to Covid 19, social distancing, and use of a mandatory face covering. Use of any equipment in a manner and/or conduct that runs contrary to any regulation is forbidden by Knockerball and disavowed by their insurers.

After being fully informed of the above, I, on my own behalf and, to the fullest extent allowed by law, on behalf of all RELEASING PARTIES expressly agree and promise to accept and assume all of the risks inherent to and existing in engaging in Knockerball Activities including without limitation risks involving the use of Knockerball equipment and other equipment provided by Knockerball or others; and I voluntarily elect to participate and/or to allow my minor child, ward or other persons under my care to participate in all activities and use all equipment offered or provided by Knockerball.

As further consideration of being permitted by Knockerball to participate in Knockerball Activities and to use Knockerball equipment and facilities, and/or to allow my minor child, ward or other persons under my care to participate in Knockerball Activities and to use its equipment and facilities, I hereby grant to Knockerball the irrevocable right and permission to photograph or video tape (or to use any similar medium) to record me and/or my child, ward or other persons under my care for all purposes, including advertising and promotional purposes, in any manner and in any and all media now or hereafter known, in perpetuity, throughout the world without restriction as to alteration. I waive the right to inspect or approve the use of any such photograph or recording.

To the extent that any portion, clause or aspect of this Release of Liability, Assumption of Risk, Indemnity and Hold Harmless Agreement is found to be invalid, void or unenforceable, all other portions, clauses or aspects of this Agreement shall remain in full force and effect.

In the event a lawsuit or counterclaim is filed on my own behalf or on behalf of my minor child, ward or other persons under my care, I expressly agree that venue shall be proper exclusively and only in DuPage County, Illinois or in the Federal Court of the Northern District of Illinois, Eastern Division. I further agree that Illinois law shall apply to any lawsuit or counterclaim brought on my own behalf or on behalf of my minor child, ward or other persons under my care, without consideration of choice of law or conflict of law rules. I HEREBY WAIVE ANY RIGHT TO A TRIAL BY JURY AND AGREE THAT ANY ACTION IN THE STATE COURT OR FEDERAL DISTRICT COURT SHALL BE TRIED BY A JUDGE IN A BENCHTRIAL.

I have read the above and fully understand the terms of this Release of Liability, Assumption of Risk and Indemnity and Hold Harmless Agreement and I have either consulted an attorney or elected not to do so. By signing this document, I acknowledge that if anyone is injured or killed, or if property is damaged during my participation in any Knockerball Activities or during the participation of my minor child, ward or other persons under my care, I may be or will be found by a court of law to have waived all right to maintain suit against Knockerball or any of the RELEASED PARTIES and/or that I may or will be found to be fully responsible for all attorney fees and all other costs incurred by Knockerball and/or any of the RELEASED PARTIES and/or that I may or will be found personally liable for any judgment, award or verdict entered against Knockerball and/or any of the RELEASED PARTIES.

UNDERSTANDING THAT THERE EXIST KNOWN AND UNKNOWN DANGERS OF SERIOUS INJURY AND DEATH ASSOCIATED WITH THE ACTIVITIES PROVIDED BY KNOCKERBALL, SOME OF WHICH ARE REFERENCED ABOVE, I CHOOSE TO PARTICIPATE IN ALL ACTIVITIES OFFERED OR PROVIDED BY KNOCKERBALL AND/OR TO ALLOW MY MINOR CHILD, WARD OR OTHER PERSONS UNDER MY CARE TO PARTICIPATE IN ALL KNOCKERBALL ACTIVITIES OFFERED OR PROVIDED BY KNOCKERBALL AT MY OWN RISK PURSUANT TO THE TERMS OF THIS RELEASE OF LIABILITY, ASSUMPTION OF RISK AND INDEMNITY AND HOLD HARMLESS AGREEMENT.
IN CONSIDERATION of being permitted to compete, officiate, observe, work, or participate in any way in the EVENT(S) (defined as any training, competition, event, or program sponsored by or affiliated with the company or any other Releasee, including but not limited to Inflatable play structures, Lasertag and Knockerball) or being permitted to enter for any purpose any RESTRICTED AREA (defined as any area requiring special authorization, credentials, or permission to enter or any area to which admission by the general public is restricted or prohibited), EACH OF THE UNDERSIGNED, for himself, his personal representatives, heirs, and next of kin:

1. Acknowledges, agrees, and represents that he has or will immediately upon entering any of such RESTRICTED AREAS, and will continuously thereafter, inspect the RESTRICTED AREAS which he enters, and he further agrees and warrants that, if at any time, he is in or about RESTRICTED AREEAS and he feels anything to be unsafe, he will immediately advise the officials of such and if necessary will leave the RESTRICTED AREAS and/or refuse to participate further in the EVENT(S).

2. HEREBY RELEASES, WAIVES, DISCHARGES AND COVENANTS NOT TO SUE the promoters, participants, associations, sanctioning organizations or any subdivision thereof, inflatable play structure operators, inflatable play structure owners, officials, owners and distributors, rescue personnel, any persons in any RESTRICTED AREA, promoters, sponsors, advertisers, owners and lessees of premises used to conduct the EVENT(S), premises and event inspectors, surveyors, underwriters, consultants and others who give recommendations, directions, or instructions or engage in risk evaluation or loss control activities regarding the premises or EVENT(S) and each of them, their directors, officers, agents and employees, all for the purposes herein referred to as "Releasees," FROM ALL LIABILITY TO THE UNDERSIGNED, his personal representatives, assigns, heirs, and next of kin FOR ANY AND ALL LOSS OR DAMAGE, AND ANY CLAIM OR DEMANDS THEREFOR ON ACCOUNT OF INJURY TO THE PERSON OR PROPERTY OR RESULTING IN DEATH OF THE UNDERSIGNED ARISING OUT OF OR RELATED TO THE EVENT(S), WHETHER CAUSED BY THE NEGLIGENCE OF THE RELEASEES OR OTHERWISE.

3. HEREBY AGREES TO INDEMNIFY AND SAVE AND HOLD HARMLESS the Releasees and each of them FROM ANY LOSS, LIABILITY, DAMAGE, OR COST they may incur arising out of or related to the UNDERSIGNED'S INJURY OR DEATH, WHETHER CAUSED BY THE NEGLIGENCE OF THE RELEASEES OR OTHERWISE.

4. HEREBY ASSUMES FULL RESPONSIBILITY FOR ANY RISK OF BODILY INJURY, DEATH OR PROPERTY DAMAGE arising out of or related to the EVENT(S) whether caused by the NEGLIGENCE OF RELEASEES or otherwise.

5. HEREBY acknowledges that THE ACTIVITIES OF THE EVENT(S) ARE VERY DANGEROUS and involve the risk of serious injury and/or death and/or property damage. Each of THE UNDERSIGNED, also expressly acknowledges that INJURIES RECEIVED MAY BE COMPOUNDED OR INCREASED BY NEGLIGENT RESCUE OPERATIONS OR PROCEDURES OF THE RELEASEES.

6. HEREBY agrees that this Release and Waiver of Liability, Assumption of Risk and Indemnity Agreement extends to all acts of negligence by the Releasees, INCLUDING NEGLIGENT RESCUE OPERATIONS and is intended to be as broad and inclusive as is permitted by the laws of the State or Province in which the Event(s) is/are conducted and that if any portion thereof is held invalid, it is agreed that the balance shall, notwithstanding, continue in full legal force and effect.

7. Participant/renter expressly agrees to abide by all temporary regulations issued by state, local or federal authorities relative Covid 19, social distancing and mandatory face covering. Use of any equipment in a manner and/or conduct that runs contrary to any regulation is forbidden by (name of your company) and disavowed by and their insurers.
I HAVE READ THIS RELEASE AND WAIVER OF LIABILITY, ASSUMPTION OF RISK AND INDEMNITY AGREEMENT, UNDERSTAND ITS TERMS, UNDERSTAND THAT I HAVE GIVEN UP SUBSTANTIAL RIGHTS BY SIGNING IT, AND HAVE SIGNED IT FREELY AND VOLUNTARILY WITHOUT ANY INDUCEMENT, ASSURANCE OR GUARANTEE BEING MADE TO ME AND INTEND MY SIGNATURE TO BE A COMPLETE AND UNCONDITIONAL RELEASE OF ALL LIABILITY TO THE GREATEST EXTENT ALLOWED BY LAW.

LOCATION OF EVENT(S): Bessemer, AL